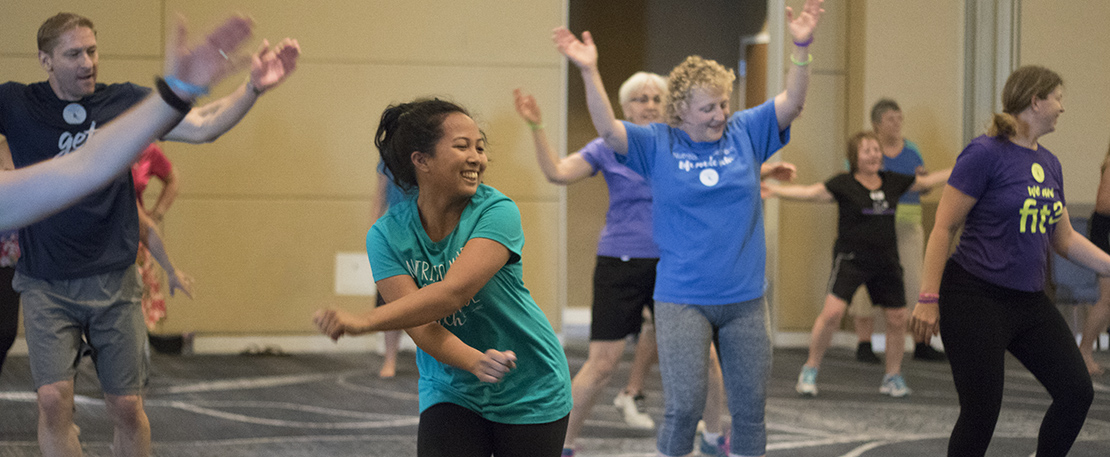 How to Mix Up Your Workout Routine

By Director of Product Development & Fit3 Trainer Tina Van Horn

On Saturdays, I run. That's what I do. It is the rule; it is my routine. However, as much as we all love routine, when it comes to exercise, it's good to shake things up occasionally.

Shaking Things Up

So that's what I did last weekend, literally "shake" things up at Zumba. I am not sure if I burned more calories from actually doing the movements or from laughing at myself, but nonetheless, I tried something new and had a blast! The good news is that I will definitely try it again!

It was incredibly humbling to watch those skilled in Zumba do their thing and then see myself in the mirror. In this case, the mirrors were not my friend and I am pretty sure that everyone in the studio noticed that I have zero rhythm! It was much more than a steady march!
I am going to challenge YOU this week to change up something in your usual routine.

Tips for Mixing Up Your Routine
Try out a new class! If you're nervous about it, invite a friend and that way you're helping them mix up their routine, too.
Walk or bike on a different path around your town or at a different time of day.
Try a new setting on your go-to machine at the gym, or try a new machine altogether.
Try out one of our Fit3 workouts! They are even free this month! We have variations of intensity and levels in each video.
So, what will it be for you this week? How are you going to step outside of your comfort zone and try something different?